Main Menu
The Main Library is open with limited onsite services including self-service holds pickup. The Meadows Branch Library continues to offer holds carryout appointments. Materials returns are accepted at Main Library and Meadows Branch Library.
Get Help
Call: 303-441-3100
Text: 303-351-1955
Volunteer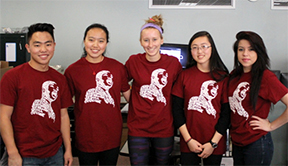 Looking for a way to volunteer?
We have a variety of positions open to teens. Apply to Volunteer
Country Studies
CultureGrams

Concise reports on countries,U.S. states & Canadian provinces. Uses primary & secondary sources.
Country Profiles from the BBC

Full profiles provide an instant guide to history, politics and economic background of countries and territories, and background on key institutions.
They also include audio and video clips from BBC archives.

The World Factbook from the CIA

The World Factbook provides information on the history, people and society, government, economy, energy, geography, communications, transportation, military, and transnational issues for 267 world entities